Jewelry industry has been using laser welding, engraving and cutting machines more and more theses days.
Laser Welding Machine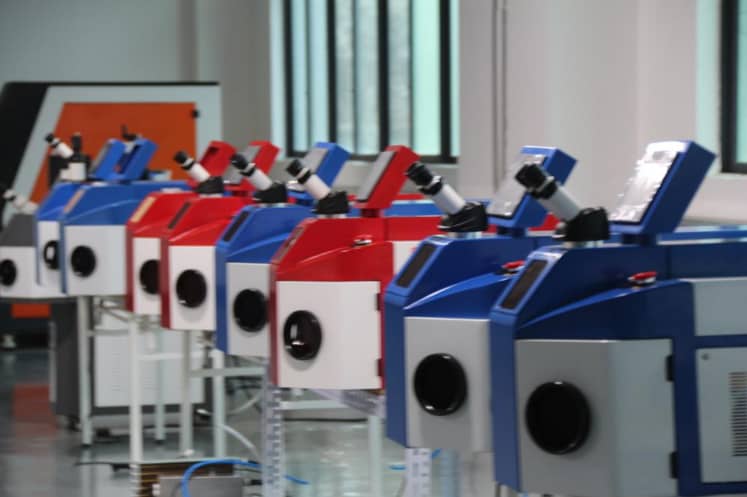 Jewelry laser welders can be used to fill porosity, re-tip platinum or gold prong settings. They can also repair bezel settings, repair/resize rings and bracelets without removing stones and correct manufacturing defects. Laser welding reconfigures the molecular structure of either similar or dissimilar metals at the point of welding, allowing the two common alloys to become one.
Manufacturing and retail jewelers currently using laser welders are often amazed at the wide range of jewelry applications and the ability to produce a higher quality product in less time with fewer materials while eliminating excessive heat effects.
"We got our MAXWAVELASER Welding Machine in August, and we love it. I don't know how we got along without it before. It amazes us every day. Some of the basic jobs we use it for are laser welding sets together, chain repair, retipping prongs and crowns, and the repair of costume jewelry. It was a big investment but what a time saver."
"If you do a lot of jewelry design and jewelry repair work, I highly recommend the MAXWAVELASER Laser Welding Machine." One of USA clients said.
Laser Engraving Machine
Laser marking and engraving systems are a fast and clean technology that is rapidly replacing older laser technologies. Direct laser marking and laser engraving has now become a common process in the jewelry industry. It offers a non-contact, abrasion-resistant, permanent laser mark onto almost any type of material. Gold, platinum, silver, brass, stainless steel, carbide, copper, titanium, aluminum and a wide variety of alloys and plastics.

Laser engraving can engrave identification text, serial numbers, corporate logos, 2-D data matrix, bar coding, graphic. It can also engrave digital images, or any individual process data. Just to name a few of the many laser marking and engraving applications available.
"The MAXWAVELASER Marking System is compact, quiet and easy to use. The system produces clean and legible engraving that requires little or no polishing at the end of the process. In addition to being very satisfied with the performance of the laser engraving machine, we have been pleasantly surprised by the high level of customer service we've found at MAXWAVELASER. We were so happy with the first laser engraving machine we purchased three years ago; we purchased a second unit just one year later."
Laser Cutting Machine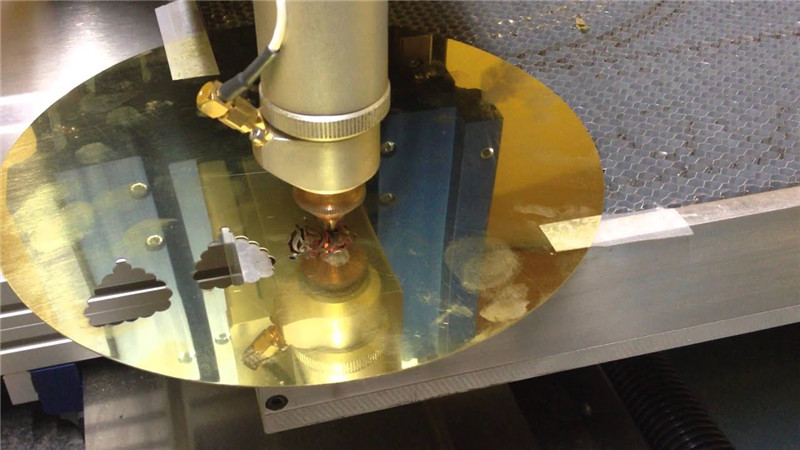 All jewelry metals, precious and non-precious, can be laser cut-from gold and silver to stainless steel and titanium. For most types of laser engraving machines, metal thicknesses up to 1 mm work well for laser cutting pendants, charms, keepsakes and monograms. As a general rule for name jewelry designs, a thickness of 0.5 to 0.8 mm will suffice.
The different properties of each metal make the laser-cutting process unique for each, including gold, silver and stainless steel.
To learn more about lasers for your jewelry business, please feel free to contact MAXWAVELASER.