| | | |
| --- | --- | --- |
| Model | MW-LC50B | MW-LC100B |
| Laser source | Fiber | Fiber |
| Laser power | 50W | 100W |
| Fiber cable length | 2 meters | 2.5 meters |
| Laser wavelength | 1064nm | 1064nm |
| Pulse Energy | 1 mJ | 1.5 mJ |
| Pulse frequency | 1-2000KHz | 1-2000KHz |
| Scanning speed | 0-7000mm/s | 0-7000mm/s |
| Cooling | Air cooling | Air cooling |
| Dimension | 400*180*450 mm | 500*200*550 mm |
| Weight | 20KG | 36KG |
| Beam width | 10-70mm | 10-100mm |
| Optional | Manual | Manual |
| Temperature | 5-40 ℃ | 5-40 ℃ |
| Voltage | Single Phase AC 220V, 2.5A | Single Phase AC 220V, 2.5A |

MW-CL50B/100B is a backpack type laser rust removal machine for cleaning job outside or in high position.
Free to wrok outside, like on bridge, buliding walls, tower etc.
For some outside cleaning cleaning work, it is not easy to take along a big machine, or even work in air on a platform. So backpack laser cleaner is the best choice. Easy to carry and operation.
There is oxidation and corrosion when metals meet oxygen and water vapor in air. It will greatly damage the metal workpiece and the rust will spread from outside to inside and become worse and worse as time goes on, until the whole workpiece is totally corrupted. So rust removal is extremely important.
Backpack Lazer Cleaning Machine for Paint, Oxide, Wood, Wall Mopa Fiber 50W 100W Removal Laser.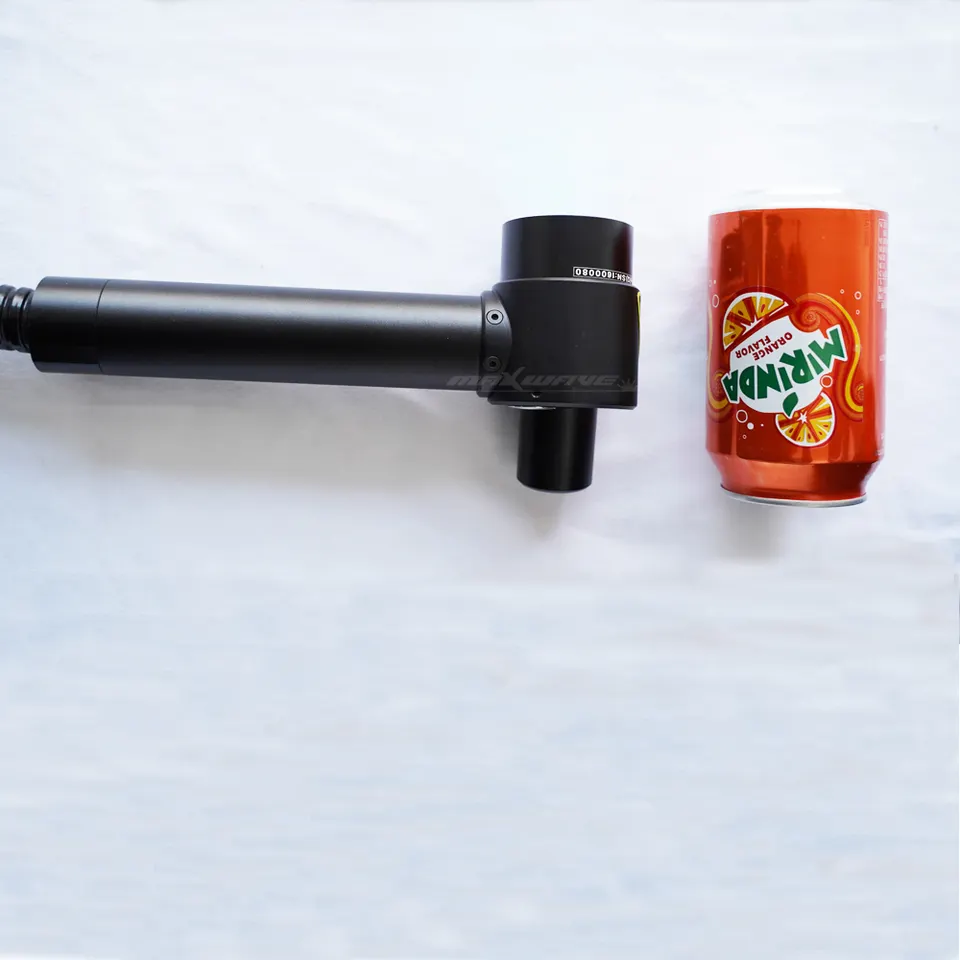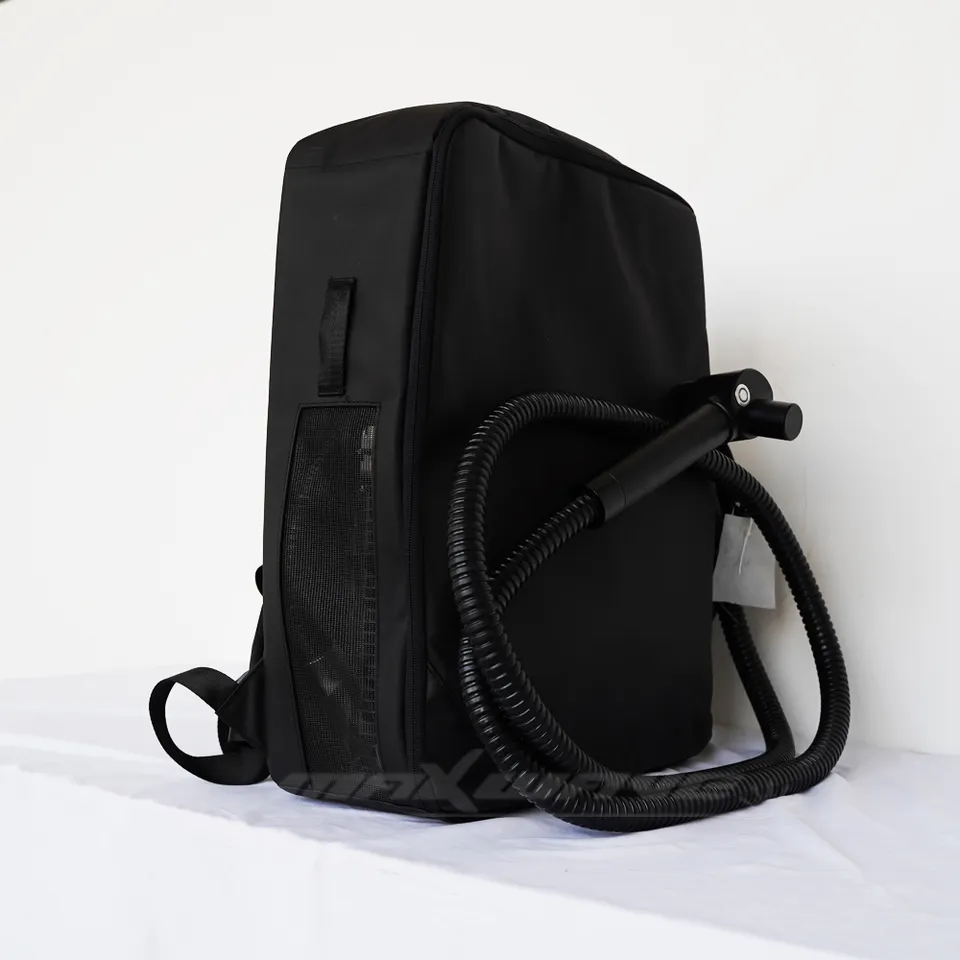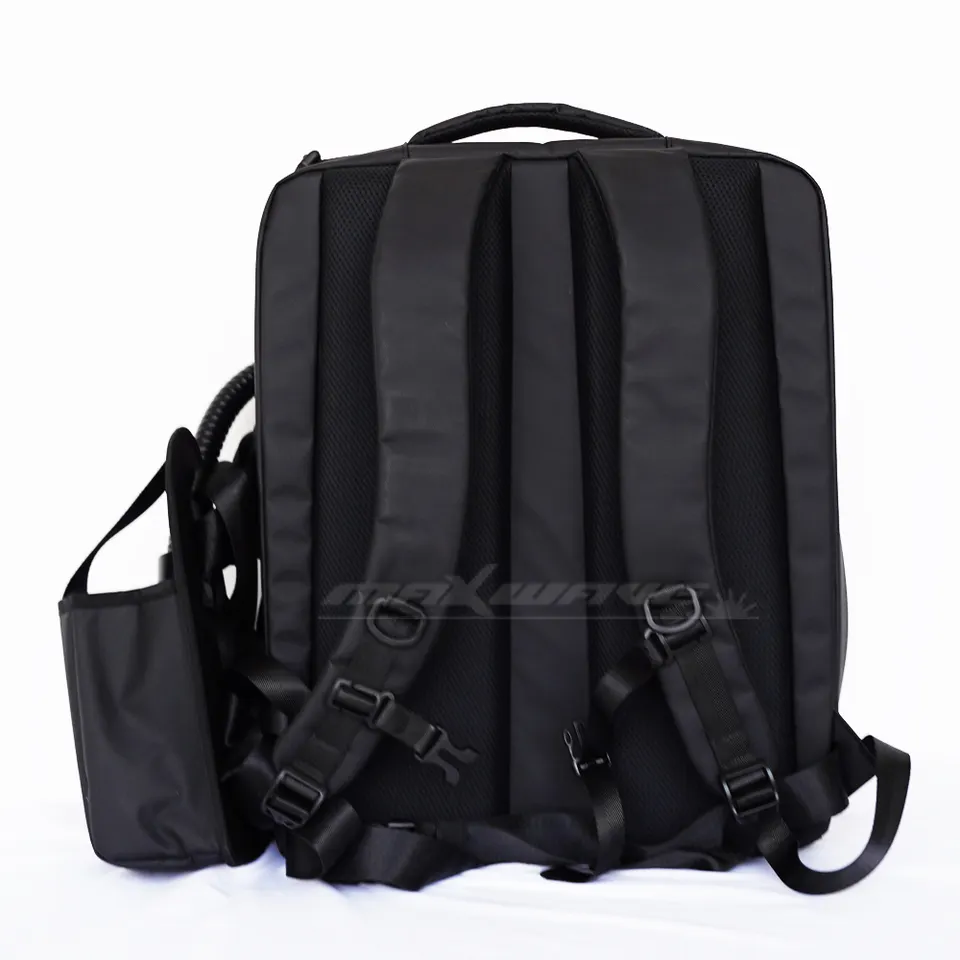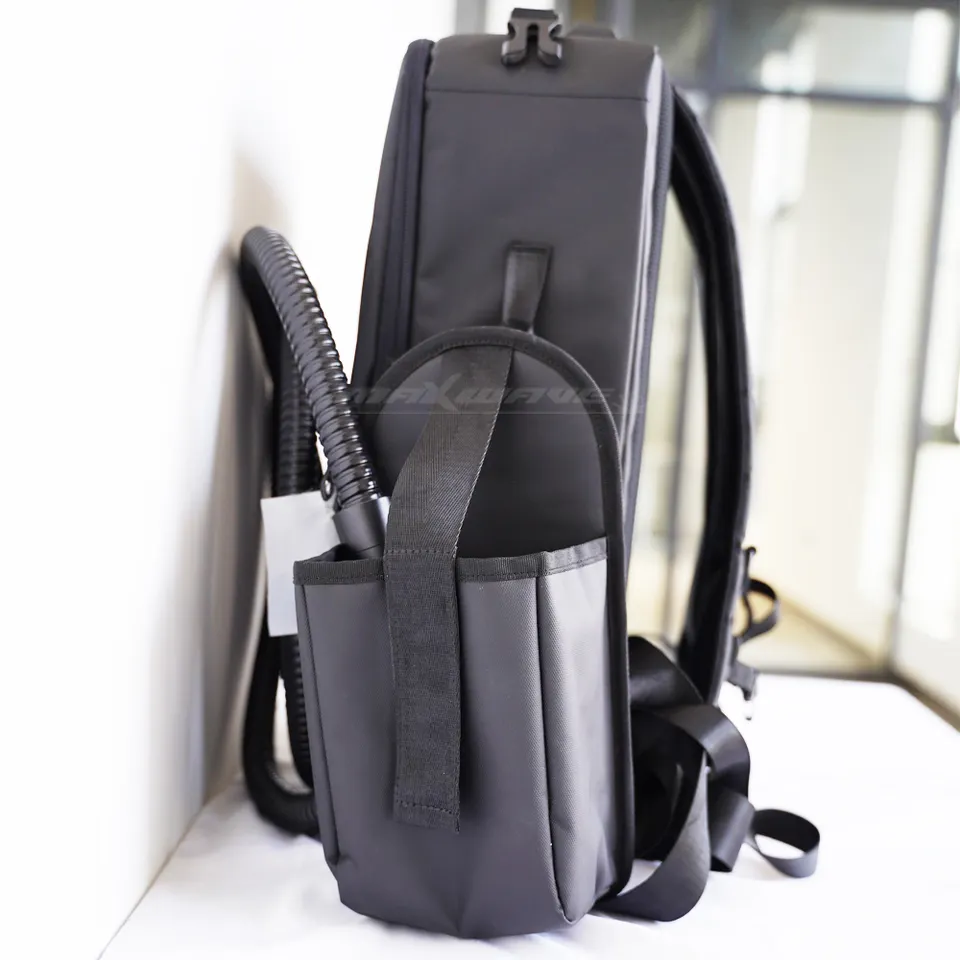 Light weight, easy to move and ship.

Price not high. Small business is acceptable.

Can work high above the ground, that other cleaning machine can not do.

Cleaning effect is good, you can use it for high building, wall, culture relic and auto parts shop.




1. Core technology. When we were a small factory, we have focused on the development of core components such as laser power supplies and optical path. Unlike other suppliers, they only sell through assembly equipment.
2. Independent research and development department. This means we can offer our customers customized machines and improve the equipment according to market changes
3. Dealer support plan. In the early stage of customers' market development, we provide technical parameters for the installation and use of equipment free of charge, share good marketing methods, help customers win the market and achieve success.
4. Strict testing. All of the suppliers we work with come from world-class manufacturers. Before the delivery, each machine needs to be tested and inspected for 48 hours (marking machine, welding machine) and 4-7 days (cutting machine) to ensure quality and safety.
5. Timely delivery. Each machine has an accurate assembly process and strict time control to ensure that customers receive goods in a timely manner.
6. After-sales service and guarantee. We offer a 2-year warranty and any problems occur during the period and we have a responsibility to resolve them. If any part of the machine is broken, we will repair it for free and send free accessories.