Brand

MAXWAVE

Item

2022 Newest Light Weight UV Wall Printer

Print head

Epson DX7 Double heads

Print size

2.5 meters high * 6 meters width (standard), can make 3 meters height width is no limit

Type

Wheels type
Rails

With or Without

Print hole size

3.0PL

Color mode

CMYK(+W)

Precision

2880dpi

Print speed

Draft mode 8 square meters / hour

Ink type

Wall environmentally friendly UV ink

Standard mode 8 square meters / hour

power

Single phase AC110V-220V/2000w 50HZ/60HZ

High resolution modesquare 5 meters / hour

Environmental requirements

Temperature 10 ° C -35 ° C, wind 0-5

Data port

USB3.0



Machine weight

43KG
Package weight
60KG
Description
Light weight vertical UV wall printer wall printing machine


1. Light weight, only 70KG, easy to carry and move, can make fast shipment by air, save time and freight cost.
2. Low Cost,It can print 120-200 square meters for every group of ink consumed, and the printing cost is low.
3.High Speed,the maximum speed of printing can reach 8 -15 square meters / hour.
4.The printing area is large, the printing height can be up to 4 meters, and the printing width is infinitely extended.
5.High resolution, resolution can reach 2880dpi, no matter how to change the image size, the printed effect is very clear.
6.Double heads, Epson Double heads make printing more clear and any color on any color background Wall.
7.Easy operation, the software installation and calibration are finished before delivery which is more convenient for operation.
8.CMYK or CMYK+W two options, supporting white color printing.
9.Test work, all machines before shipment will be tested by technician to confirm the machine works well when arrived customers.
10. Remote training, we do remote training for customers, weather you buy our machine three months or three years, our technician still there to reply your any questions.

| | | |
| --- | --- | --- |
| 1 | Japan Epson Print head | Ultra-strength corrosion-resistant high-density orifices up to 1280, 60k high-speed ignition frequency, fast printing speed, 3.0PL ink dot, high printing accuracy, one nozzle controls 4 colors. There is a circuit insulation constant temperature system inside the nozzle, which is not affected by the viscosity of the ink temperature, the printing pattern is clear, and the ink is smooth. It is widely used today and is recognized as the best and most cost-effective nozzle. |
| 2 | Imported ultrasonic induction probe | Automatically sense the wall distance to ensure that the nozzle is not affected by the unevenness of the wall. The height of the wall is not more than 3 cm, and it can be sensed and automatically adjusted, one second / 30 times. |
| 3 | Control device motherboard | It adopts special wall painting machine special motherboard, which has stable performance, strong compatibility, strong compatibility, easy to report error and strong stability compared to other brands. |
| 4 | LED UV curing light | It can instantly cure the ink, which can achieve the effect of drying the tile glass, which also determines the biggest advantage of the machine: no restrictions on any material printing |
| 5 | Piezoelectric ink supply device | In the high frequency printing process to maintain a perfect output, color ink is divided into four independent piezoelectric ink supply systems, to maximize the impact of ink fluency on the nozzle, greatly improving the stability of the equipment. |
| 6 | Aviation plug | All external wire ends of the whole machine use aviation plugs. Effectively prevent machine leakage, electric shock, poor contact, etc. |
| 7 | servo motor | The motor drive system adopts the imported servo motor from Germany to solve the problem of inaccurate. The response speed is fast, the performance is more stable, and the durability is long. The motor has its own brake and the brake motor of the power-off motor effectively prevents the nose from falling. |
| 8 | Folding convenience | Since the machine can be folded, this greatly increases the convenience of transportation. Cars, vans, and SUVs can be carried. |
| 9 | Wall environmentally friendly ink | The ink is certified by the manufacturer and does not contain any components that damage the nozzle. The printing is smoother, the nozzle life is longer, the image is bright, waterproof and sunscreen, and it is stored for a long time. |
| 10 | Professional Rip Color Control Software | Efficient workflow, simple and easy-to-understand user interface, excellent image processing, rich color management, and professional color processing. |
| 11 | Efficient and stable USB3.0 interface | USB3.0 transmission rate is up to ten times that of USB2.0, which is highly efficient and energy-saving. It can be easily handled when the task is large. The anti-interference ability of optical fiber transmission is stronger and the print output is more stable. |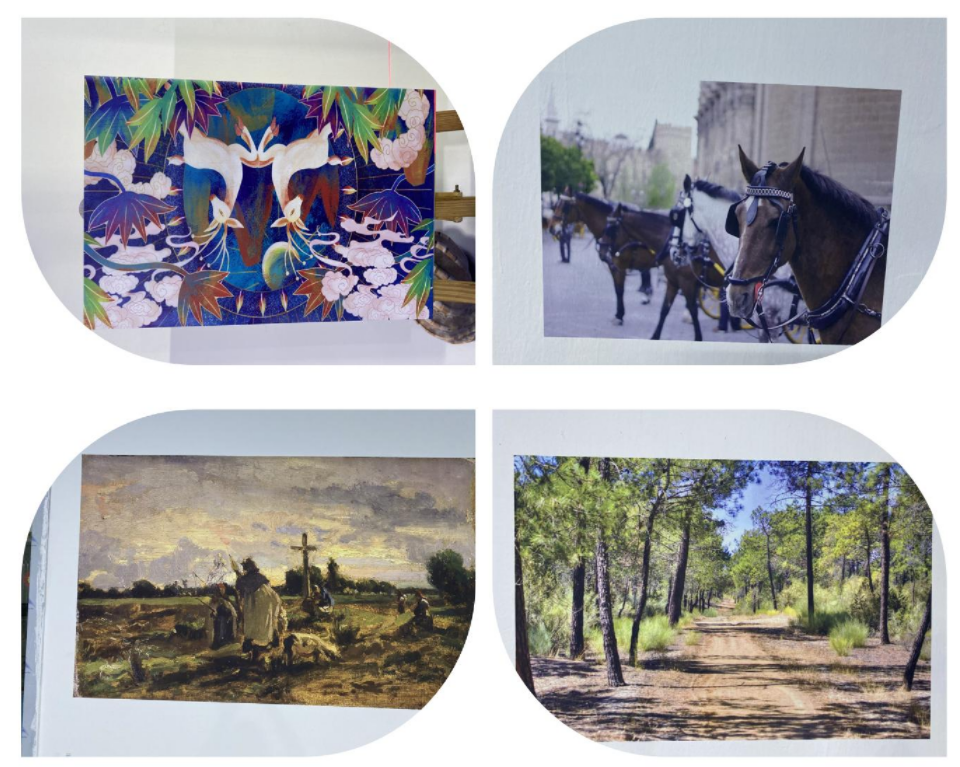 1. Core technology. When we were a small factory, we have focused on the development of core components such as laser power supplies and optical path. Unlike other suppliers, they only sell through assembly equipment.
2. Independent research and development department. This means we can offer our customers customized machines and improve the equipment according to market changes
3. Dealer support plan. In the early stage of customers' market development, we provide technical parameters for the installation and use of equipment free of charge, share good marketing methods, help customers win the market and achieve success.
4. Strict testing. All of the suppliers we work with come from world-class manufacturers. Before the delivery, each machine needs to be tested and inspected for 48 hours (marking machine, welding machine) and 4-7 days (cutting machine) to ensure quality and safety.
5. Timely delivery. Each machine has an accurate assembly process and strict time control to ensure that customers receive goods in a timely manner.
6. After-sales service and guarantee. We offer a 2-year warranty and any problems occur during the period and we have a responsibility to resolve them. If any part of the machine is broken, we will repair it for free and send free accessories.